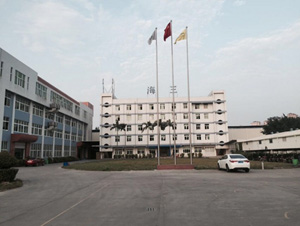 Hione Electronic Co.,Ltd,Founded in 2006, Hione Electronic Co.,Ltd are specialized in developing and producing Solar Garden Light, including Solar Garden Stainless Steel Light, Solar Garden Polyresin Light, Solar Garden Lawn Light, and Solar Garden Motion Light ( PIR function ).

In Hione there are R &;;;; D Dept,Technical Dept, Sales Dept, Quality Control Dept and Produce Dept, the well cooperation between these departments guarantee stable good quality of our product. In 2013, Hione has passed the BSCI Audit (Business Social Compliance Initiative) and SQP Audit (Supplier Qualification Program).

In order to meet the market demand, thousands of Solar Garden Light has been successfully developed, with skillful technology and stable good quality, approved with CE &;;;; RoHS. These product sell well in UK, Germany, Italy, Netherlands, Spain Japan, Australia, as well as USA. As a long-term supplier for supermarket like Walmart, Menards, Biglots, etc., we are looking for a Win-win cooperation with you!


---
泉州海王电子(Hione Electronic Co.,Ltd)我司从2006年成立之初,就一直致力于太阳能花园灯的研发和生产,公司主营太阳能庭院灯、太阳能不锈钢灯具、太阳能树脂灯具、太阳能草坪灯、太阳能人体感应灯饰产品。
公司设有研发部、技术部、业务部、品管部、生产部等部门,通过各部门的协调合作,使我们的产品有稳定的质量保障。公司于2013年通过了BSCI验厂(社会责任认证)和SQP验厂(合格供应商评估计划)。
我司为了适应市场的需求,成功开发了近千款工艺成熟、质量稳定的太阳能应用产品,并通过了CE、 ROHS的认证。这些产品大量销往英国、德国、意大利、荷兰、西班牙、日本、澳大利亚、美国等五十多个国家和地区。作为WalMart,Menards,Biglots的长期供应商,我们期待与您建立双赢的合作关系。